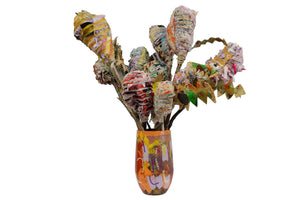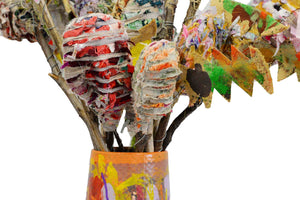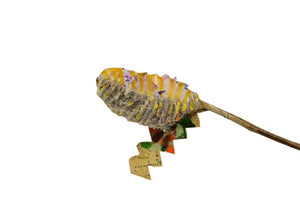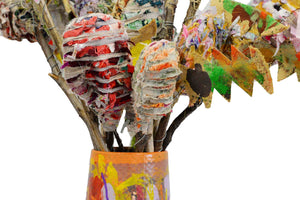 Banskia Bouquet
'Banksia Bouquet,' a textile sculpture by the Rocky Bay Studio Textile group, showcases the remarkable talent of the artists in transforming fabric into botanical marvels. Through techniques like slashing, embroidery, and fabric layering, they capture the essence of the Banksia flower's spiky cones and delicate petals. This exhibit not only demonstrates technical skill, but also explores the cultural and ecological significance of Banksia flowers in Australia. A celebration of creativity, skill, and the country's natural beauty, it invites viewers to cherish the intricate details and reflect on the importance of preserving our environment for future generations.
Composition
Textiles and wood. 
Pricing
Priced at $60 per flower with each flower sold separately. Your flower will be chosen at random.
Artwork Collection
All items are sold by Click-and-Collect. We will notify you when your artwork is ready to collect from our Mosman Park Hub following the end of the exhibition in October.