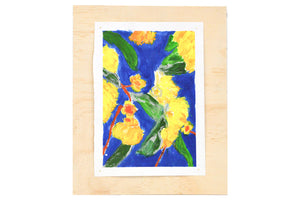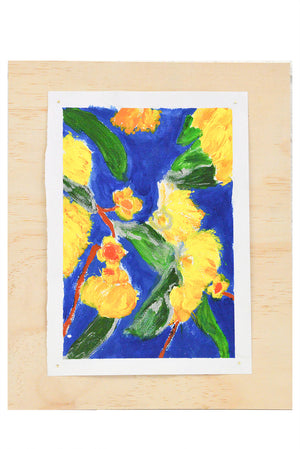 Flowers in Our Garden - Ewan Robinson
Our embroidery flower artworks installation 'Flowers in our Garden' is a tribute to the beauty of our Rocky Bay gardens and the diverse range of wildflowers found within it. Each flower depicted in our pieces can be found flourishing in the gardens, and we hope to capture the intricacies of their natural beauty with our work.
Each artwork is created on watercolour paper, then painted by our Textile Group of artists who discovered the wildflowers of Rocky Bay. They have used their paintings as the foundation for their embroidery, creating a new layer of depth and texture that emphasizes the unique qualities of each flower.
One of the artists who contributed to the original watercolour paintings has since passed away, and we would like to dedicate this installation to her memory. We hope that our embroidery flower artworks capture the essence of her love for the gardens and the natural world.
Through this body of work, we aim to showcase the beauty of the Rocky Bay gardens and the importance of preserving and celebrating the natural world. We hope that our embroidery flower artworks inspire others to come visits our gardens and say hello to the studio artists.
Composition

Acrylic painted and embroidered watercolour paper, mounted on flat plywood. (260mm L x 80mm W)
Pricing
$120

Artwork Collection
All items are sold by Click-and-Collect. We will notify you when your artwork is ready to collect from our Mosman Park Hub following the end of the exhibition in October.