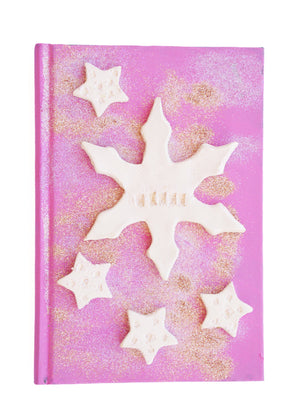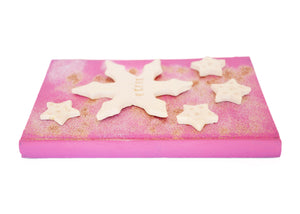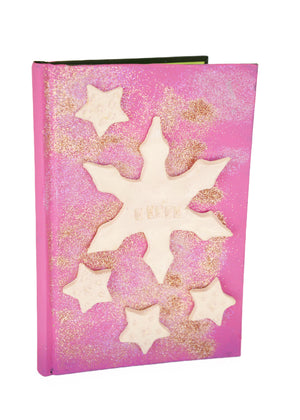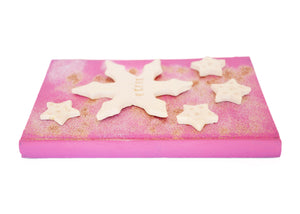 Frozen In Happiness
Composition
Clay 2D sculptures, acrylic paint and glitter affixed on canvas book cover, framed in white A3 shadow frame

Madeleine Gherbaz
Creating an artwork that portrays Madeleine as a person and what she loves. Madeleine has a strong connection to the movie Frozen. She delicately arranged her hand crafted snowflakes on a bed of glittery pink paint. You will find Madeleine singing along to the Frozen soundtrack whilst she is nose deep in her creative process.

Madeleine's support worker assisted her with her artwork description.
Artwork Collection

All items are sold by Click-and-Collect. We will notify you when your artwork is ready to collect from our Mosman Park Hub following the exhibition.