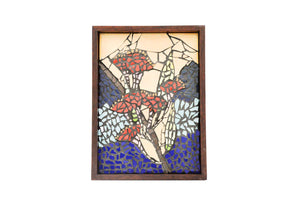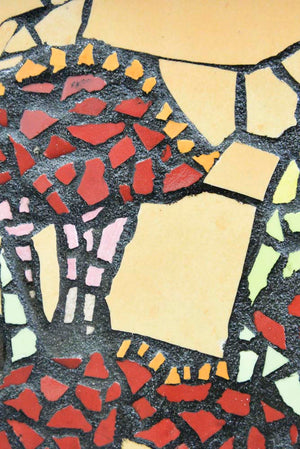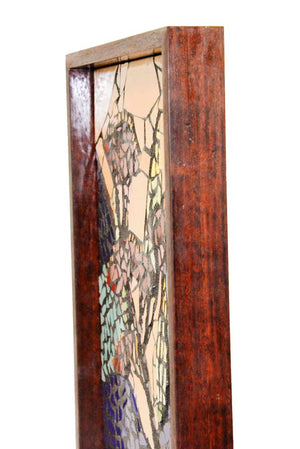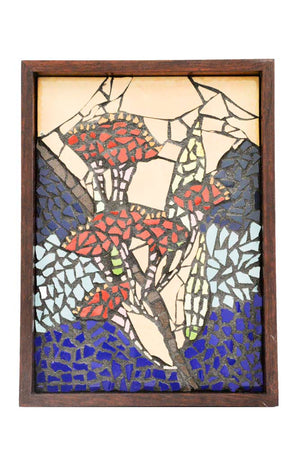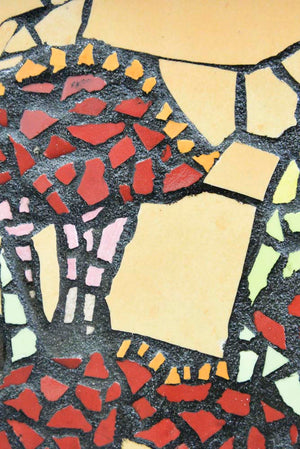 Maeve's Flowers - Maeve Morrow
The wildflower mosaic made from recycled tiles is a beautiful and unique representation of the natural beauty of Australian wildflowers. The artist behind this stunning artwork, Maeve Morrow was inspired by a room full of Australian wildflower pictures, and witnessing the joy that other artists found in creating artworks based around flowers.
Using recycled tiles, adds an extra layer of depth to the artwork, highlighting the importance of sustainability and the beauty that can be found in repurposed materials.
The artist has a unique technique for creating her mosaics - she uses music to focus on the task at hand, while using a repetitive motion to ensure consistency in her process. This technique not only allows her to stay focused, but also adds an element of mindfulness to her creative process. The end result is a stunning and intricate artwork that captures the essence of the beautiful Australian wildflowers.
Maeve's support worker assisted her with her artwork description. 
Composition
Mosaic inside wooden box frame (320mm H x 235mm W)

Artwork Collection
All items are sold by Click-and-Collect. We will notify you when your artwork is ready to collect from our Mosman Park Hub following the end of the exhibition in October.