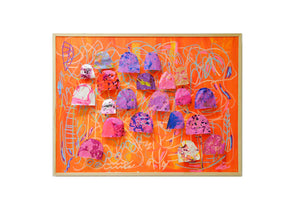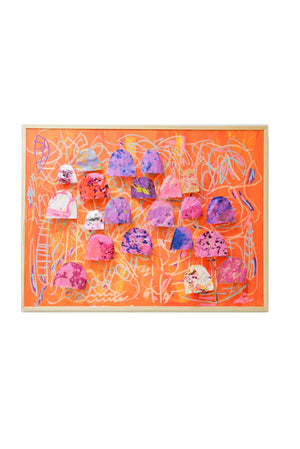 Mushroom Houses
'Mushroom Houses' is a vibrant 3D masterpiece created collaboratively by the Rocky Bay Studio art group. This inclusive artwork showcases the talents and perspectives of individuals with diverse abilities. Utilising an innovative nail polish printing technique and donated materials, the design comes alive with dynamic colours. The whimsical arrangement of abstract forms invites viewers to engage playfully with the scene. Symbolising the power of teamwork, diversity, and resourcefulness, this visually stunning piece celebrates the unique talents and perspectives of each collaborator.
Composition
Acrylic paint on canvas.
Artwork Collection

All items are sold by Click-and-Collect. We will notify you when your artwork is ready to collect from our Mosman Park Hub following the end of the exhibition in October.