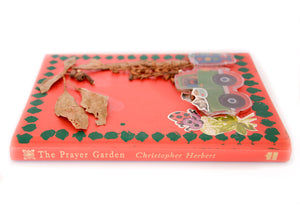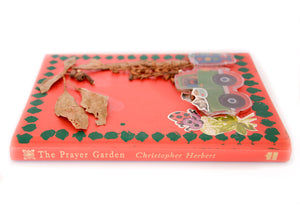 Paul's Time
Composition
Stickers, paper collage, natural elements, and paint on canvas book cover, framed in white A3 shadow frame

Paul Foster
A collage of Paul's favourite things. A glimpse into his life. Paul loves listening to ABBA on the radio, when riding with his friends, and on his way to the pub.

Paul's support worker assisted him with his artwork description.
Artwork Collection

All items are sold by Click-and-Collect. We will notify you when your artwork is ready to collect from our Mosman Park Hub following the exhibition.