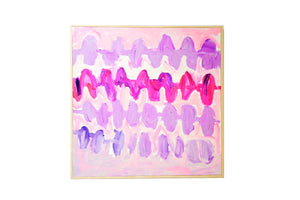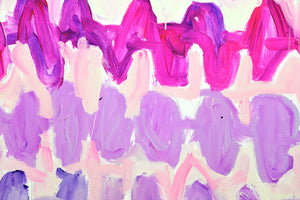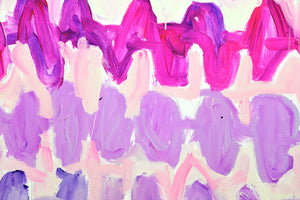 Podding Leaf - Michelle Mora
The painting "Podding Leaf" is a stunning work of art that showcases Michelle Mora's unique vision and energy. Using a combination of pink and purple paint, the artist has created a beautiful leaf pattern that is both bold and appealing. But what truly sets this piece apart is Michelle's approach to the creative process. Rather than simply sitting down and painting, this artist takes breaks to dance and release energy, infusing each stroke with their own unique spirit and vitality. The result is a painting that is not just beautiful, but truly alive. This artist is a true rockstar of the painting world, and "Podding Leaf" is a testament to their incredible talent and creative energy.
MIchelle's support worker has assisted her with her artwork description. 
Composition
Acrylic paint on canvas. 
Artwork Collection

All items are sold by Click-and-Collect. We will notify you when your artwork is ready to collect from our Mosman Park Hub following the end of the exhibition in October.