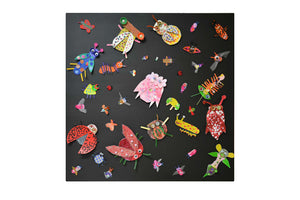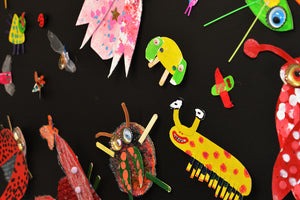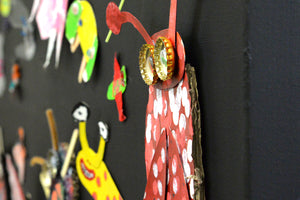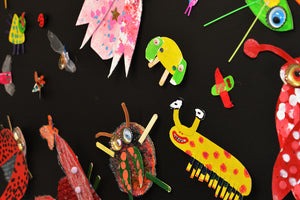 Zoomie Zoom
Immersed in the importance of insects for our environment, the Rocky Bay Studio craft group artists have created a diverse realm of imaginative insect replicas. Crafted from recycled materials like bottle caps, cardboard, bubble wrap, and wooden sticks, a vibrant army of mischievous critters now roams freely. As they venture forth, mischief follows in their wake... Can you uncover their hidden presence?
Composition
Mixed media on canvas.
Artwork Collection

All items are sold by Click-and-Collect. We will notify you when your artwork is ready to collect from our Mosman Park Hub following the end of the exhibition in October.